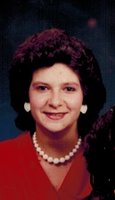 Laura Ann Landry
Laura Ann Landry, age 57, of Dudley died Sunday, August 25, 2019 at Harrington Memorial Hospital Webster Campus after a 15 year battle with cancer. Laura was born January 14, 1962 in Worcester, MA. She is the daughter of the late Gilbert and the late Muriel (Buckingham) Delisle.
She is survived by her husband: of 32 years Charles "Chuck" Landry and her Grandson, Aiden Sulsona both with her in Dudley. Two daughters: Ashly Landry of Dudley and Brittany "Crystal" Mansfield and her husband Larry of Dudley, two sisters: Lisa Zajkowski and her husband Scott of Dudley and Denise Delisle of Florida and one brother: John Delisle of Florida; Several nieces, nephews and a host of friends.
Laura worked as a hostess at Point Breeze in Webster for many years before be coming disabled from her cancer. Laura enjoyed people and loved to make new friends so easily on trips they took from New Port R.I . to Bar Harbor M.E. treasured memories for Chuck.
A memorial mass will be held at 10 am on Wednesday, September 4 at St. Anthony Of Padua Church, 24 Dudley Hill Rd., Dudley. Calling hours will be Tuesday, September 3 from 6-8 pm at Bartel Funeral Home, 33 Schofield Avenue, Dudley, MA.
In lieu of flowers donations to any local Animal Charity or to St. Judes Children's Hospital
501 St. Jude PL Memphis TN 38105 www.bartelfuneral home.com
.